Website Design and Internet Marketing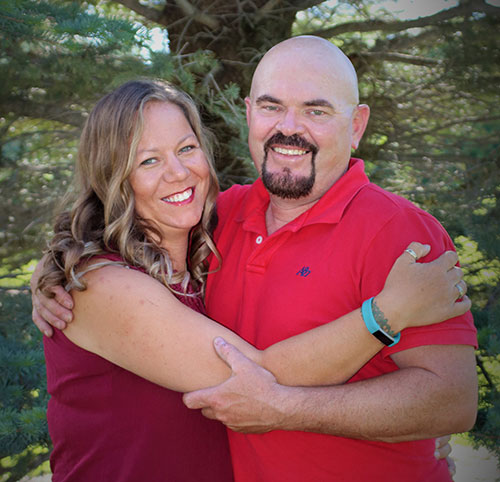 Hi. Melanie and I maintain our website and internet marketing with Best Way Websites.
After seeing the power and ease of the program, we became licensees and now own and operate our own website design brand which we have named Best Easy Website Services.
So, if you are looking for no-nonsense Website Design and Internet Marketing, check out our website.
You may register for an account free and choose one of two tracks:
1) Name Your Price or
2) Build Your Site Yourself.
Watch the video below for a 5.5 minute overview.
This Discount Code will Give You a $100 Credit if you Decide to Buy: 984S8YW
---
What is a "Name Your Price" Website?
Name Your Price websites can be one of those "sounds too good to be true" offers.  If you are like me, anything that "sounds too good to be true" is not true. 
To understand this, this program is NOT too good to be true, it just makes sense to all parties involved.
You Have a Budget
Having professionally developed website will incur three costs:
Development
Maintenance
Marketing
Well, maybe you don't have a well-developed and thought-out budget, but you have an idea about how much money you want to spend or what you are willing to spend for what you want in your website.
Development
That is "Your Price", so you tell us what you want to spend to have your site developed.
If you want to have your site developed for $0 dollars ... that a'int gonna' happen.  You've got to have some money, just tell us what you've got to invest.
Maintenance
What do you want to spend to have your site maintained?  Website maintenance will include your domain, hosting and website updates. 
Are you going to make your own site updates or do you want a professional webmaster to do it for you?  If you do it yourself - well, that part is free, just your time.  If you want someone else to do it for you, you'll have to pay them their rate.
Marketing
Getting your target market to see your website can be easy or it can be difficult. 
If you have an expectation for your target audience to find your website through local search (about a 40 mile radius from your physical location) or for generic keyword phrases from people farther than your local market (referred to as your geo-location), you will probably need professionally managed local search and search engine optimization services.
Let's Talk About Your Business: Goals and Website Expectations
We'll discuss your business with you so we can understand what you want and the performance that you are expecting from your website.
What is the nature of your business?
Who is your demographic target (people)
What is your geographic target (places)
What do you want your website to look like? (form)
What actions do you need your website to perform? (function)
How do you expect for people to find your website? (visibility)
We will gain an understanding of what you want and expect and then compare that with your budget.
The question that we must answer is: "Can we do what you want and expect with what you are willing to spend?"
The answer is: "Yes, usually and often for LESS than your "Named Price"!  If we can do what you expect within what you want to pay (or for less) then we will take the next step, which is SHOWING YOU what we can do.
See Your Custom Website Demo
FIRST

and Decide if you Want to Buy it ...

AFTER

you see it!

If we believe you are willing, able and ready to buy a website that:
you like (after seeing) and
is Equal or Less to the price you have given us
then we will take the risk to build a custom website demonstration (or website mockup) for your business, believing that we can build something that you will like enough to buy for your price.
Why do we offer this to you?
It Reduces Risk.
It Simplifies Sales.
It essentially eliminates your risk.  The only thing you are risking is that you pass up the opportunity to buy a great website at your price that would help your company.  You are not risking any money, because we won't even accept a payment until AFTER you see your site and WANT to buy it!  We NEVER request a credit or debit card from a customer until AFTER they have decided to purchase from us.
It greatly reduces our development risk as well; otherwise, we wouldn't do it!  Up until the year 2006, we used a 50% down and 50% upon completion model, but that did not work well for us.  This model (Buy it if you like it), works very well.  It really does limit our risk, too.
Almost ALL of the custom website demonstrations that we create are purchased at first sight ... 😃
We'll Know How You Want Your Site to Look and Perform
If you have a logo, we'll get it from you.
If you have some images available, we'll get them from you.
We'll know the color theme you want.
We'll know the layout style you want.
So, we will have what we need to pretty much "hit the nail on the head" the first time!
All We Need is Your Honesty
Being honest with us is telling us what you are willing to spend ... and actually having that money available to spend.
Being honest with us is buying the site that we show you IF YOU LIKE IT.
We Can Make Many Adjustments in Real Time
In some cases, clients like MOST of what they see but want a few things "tweaked".  We can usually do these minor "tweaks" in just a minute or so, while we are showing you your new website ... still before you buy it.
If We Cannot Show You a Website that You Like ...
Then we will acknowledge that we have failed you and you don't owe us a dime!
You've Seen it and Want to Buy It
We will complete the setup of your account and take your credit or debit card, process your payment and you will own your site.
We will collaborate with you to get your website completed as quickly as possible, which depends upon you - not us. We are ALWAYS ready to work with you to get your content completed.
We will consult with you about your choices for your maintaining and marketing your website.
Maintaining Your Professional Business Website
Over 90% of our subscribers maintain their own sites using our easy website content management system, so it is likely you will want to do that as well. 
We will provide a personal tour of our platform for you over the phone via our screen sharing platform - you'll need to have a reliable internet connection and a laptop or desktop computer is best, but a pad will work as well. 
(It is asking too much of a mobile phone screen for this!)
Also Available for Website Maintenance Support
Easy to follow, step by step video tutorials for nearly everything!
A clear user guide (knowledge base).
Online support ticket system.
MOST USERS SUBSCRIBE TO UNLIMITED PHONE SUPPORT!
If You Want Professional Webmaster Service
If you don't want to manage your own website updates, we also provide professional webmaster services.
We will ask you to submit a support ticket (via our Support System) regarding your request (we need a written record).
You may then phone us and we'll go over your request and get it done quickly.

Often while you are on the phone.
Frequently within 8 hours.
Usually within 24 hours.
ALWAYS within 72 hours.
What Does Professional Our Webmaster Service Cost?
A $25 minimum fee will be charged. (We can often fulfill several requests for this minimum fee.)
Rate is $60 per hour. (But rarely exceeds the minimum fee of $25.)
Can You Get a Contract for Routine Webmaster Services?
Yes. You'll need to submit a support request for this with details and we'll reply to your ticket with a cost.
Marketing Your Professional Business Website
Marketing Your Professional Business Website should start with you having your website URL (domain name) printed on your business cards.
Things You May Be Able To Do Yourself
Whether or not you can do this yourself depends upon your internet skills, savvy and prowess, but if you can do this yourself you won't need to pay someone else to do it for you. 😃
Add Your Claim Your Google My Business Listing



Go to google and do a search using your legal business name.
Can you find your business listed via the google maps results?

This result prints on the right side of the page if using a desktop / laptop.
Using a mobile device, the result should be visible near the top of results, just below a few ads sometimes.
If you see your business listing, someone has already added it for you.
If you don't have access to it via your google (gmail) account, you'll need to get it.
If you can't figure out how to do this, you'll need to find someone to do it for you.

Update your Google My Business listing

Be sure to add your website URL to your listing!



Create a Facebook Business Page



Login to your Facebook account (this will be for your "wall" as an individual)
Find the link to add a page and complete the form
Fill in as much info as you can regarding your business
Be sure to add the URL of your website!



Build More Pages!



If you are doing your own website maintenance (which you may easily do with our CMS), you should build more pages.
Build individual pages using your most important keyword phrases. This will enable search engines to index your pages based upon those keyword phrases.
Organize those pages logically using the CMS.
The CMS automagically updates both your HTML sitemap and an XML sitemap, so you don't even need to think about this.



Request Reviews



Reviews play an important role in your website's visibility and believability.
Request reviews from your customers via the reviews channels that are relevant to your business.
Consider using our Professional Feedback and Reviews Program



Acquire External Links



All of the major search engines are now largely displaying results based upon your website's reputation, and external, one-way links are still a big part of that algorithm.
Reciprocating links were devalued by Google years and years and years ago ...
If you have more than one website, you can offer to exchange links in a tertiary manner and then you and your linking partners can both have one-way, non reciprocating links that will have some reputational value.
You can also purchase advertising from website owners, and they may give you some real links with this purchase of advertising.
If you've got great content that people can find, others will link to your site organically - that is, they will cite you as an authoritative resource simply due to the real value of your content ...
Things You'll More Than Likely Need to Pay For
First of all, don't fret if you are not confident that you can do those things I've listed above. I've paid someone else to do most of those things for me, even though I could have done many of them myself, my time is worth more to me than the money I would save by doing it myself. 😃
The things below are likely to be outside of your skills or desires to maintain yourself.
Local Search Marketing
Search Engine Optimization
You can subscribe to service bundles that include both things above and spend your time running your business instead.