How to Build a Folding Table on a Shopsmith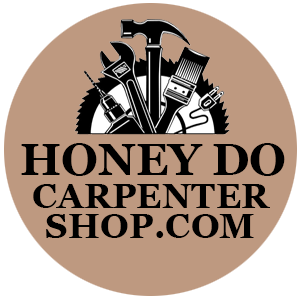 The Honey-do Carpenter explains How to Build a Folding Table on a Shopsmith!
This is the second video that the Honey Do Carpenter ever made, so the music is a little loud, the camera a little shaky, but great information. It was a learning experience for both him and his wife who was now in the shop with him filming. Now Darwin had to learn how to slow down and also had to now answer a lot of questions! In this DIY Video, The Honey Do Carpenter put a new spin on an old style shop table.
This small sliding table is beautiful and sturdy. When it is folded up it's only 5" wide. This table is made out of oak and cherry hardwoods. Darwin built this table on his shop smith, it is an amazing little table. It is a very sturdy table and can hold hundreds of pounds. With lots of cutting, drilling, sanding, and edging this is a fun video! Take a look at it on youtube, and watch for the grasshopper that made its way into the video.